About Us
Elite Real Estate Network is an organization of professional, high-performing, ethical Real Estate Brokers and Agents. Our purpose and focus are for our members to share their experience and expertise. We provide each member with information and tools to deliver the highest level of service available and deliver results that will always meet or exceed the expectations of their clients.
Members host 12 monthly calls and three annual mastermind and client interface meetings as a forum for fulfilling our purpose. Face-to-face meetings have agendas based on board and members' suggested topics and provide relationship and business growth opportunities presented by the client and industry-related speakers.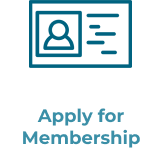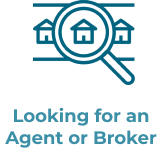 History
Established in 2008, we were previously known as Elite REO Network. We quickly became a group of top producing agents sharing best business practices and ways to improve the systems and service for REO clients, attracting some of the top agents in the country who are selling between 200 to 800 properties per year. We became one of the best-known networking groups in the country.
Top officials from many Real Estate Owned establishments like Fannie Mae, Freddie Mac, Wells Fargo, and Bank of America are among many others who attended our mastermind meetings and training events. We have had top speakers at our events like Jairek Robbins (Tony Robbin's son), Hal Elrod (the author of The Miracle Morning), and Gary Keller (Founder of Keller Williams and Best-Selling author).
As the market began to shift in 2014 to a more traditional market, we rebranded as Elite Real Estate Network and continue to attract top agents in the country. We have agents that ranked in the top 500, according to the Wall Street Journal. Members share techniques in growing and working with staff inside the sales team, past clients, for sale by owners, expired listings, online lead generation companies, probate, flipping and wholesaling, working with builders, marketing while working on distressed properties, bank-owned, and short sales.
The organization is a close-knit group designed to help agents grow business and invest in developing personal wealth and life balance.