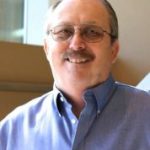 John Brophy
John Brophy served in the US Marine Corp from 1969 to 1972. Upon graduation he continued his education at CSU, Chico obtaining a degree in Industrial Arts and a minor in physical education.
After working in several fields, John became a licensed Realtor in 1992. He joined Keller Williams Realty in 2001. He was ranked as the #2 Keller Williams agent in 2008 and #3 in 2009. He works with buyers and sellers in Phoenix, Scottsdale, Fountain Hills, Goodyear, Buckeye, Paradise Valley, and Cave Creek area's. Many of his clients have been banks and lenders selling REO and short-sale properties. John is passionate about real estate and is grateful that he found his life's work. It has allowed him to meet many people that he otherwise would never had known.
In his spare time, John enjoys fishing and playing golf. Being a devoted fan of Notre Dame Football, John attends a home football game every fall.
Many of John's past clients are from local fire and police departments as well as teachers from different districts in the area. As a Marine himself, John has a special place in his heart for our military and enjoys serving them wherever and whenever he can.
John is known to have a big heart when it comes to our nation's service men and women. He is always looking for ways to help them, whether it is financially, emotionally, or physically.